About Us
Goods For Good sends goods donated by generous businesses and individuals in the UK to vulnerable communities living around the world.
It's a sad reality that millions of people beset by poverty, tragedy or disaster live without basic goods such as clothing, medicines, blankets or hygiene products. Goods For Good sources and delivers large quantities of these basic goods to pre-identified communities in need. In other words, we take essential items that aren't needed in the UK and send them where they are needed.
Philippines
Babies impacted by a natural disaster receive overstock nappies.
Kurdistan
Refugees fleeing violence with nothing receive shoes and clothes.
Ukraine
Distribution of warm clothing and hygiene products to displaced families.
If you want to be a part of this virtuous cycle, please contact us to see how you can get involved and make a difference.
How we work
Source & Store
We store goods locally in UK-based warehouses and at our shipping hub in the Netherlands.
Global Logistics
When a match between a vulnerable community and their requested goods is made, we work with our international shipping partners to ensure the loads arrive safely.
Distribution
We then work with registered charities on the ground who supervise the equitable and transparent distribution of goods to those in need.
All funds raised or collected by Goods For Good are reinvested into the organisation so we can grow and deliver even more goods to more people.
Meet the team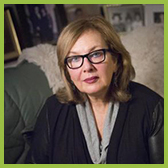 Rosalind Bluestone
Founder & CEO
Rosalind has a long history of building bridges between the private sector and the charitable world, including twelve years at the helm of a leading UK charity's Gifts In Kind programme. Whilst there, Rosalind oversaw the delivery of over £33million worth of goods to vulnerable communities around the world.
Noah Bernstein
Chairman & Trustee
Noah has 15 years' experience across the not-for-profit sector. He is currently COO of Big Change and is the Chair of Goods For Good.
Ian Crooke
Treasurer & Trustee
Ian is Goods For Goods' Finance Manager after a long and successful career in the accounting industry. He has been involved in the charity world for over forty years.
Sarah Tubb
Operations Coordinator
Sarah comes with vast Corporate experience. Working for the last 15 years for one of the Big four, coordinating large corporate events and training across the firm. She has completed the 3 Peaks Challenge raising funds for the VSO with a team of colleagues. She loves music and has a vast and varied collection of tunes.
David Sagal
Facility & Volunteer Coordinator
David joined the team in 2020 initially as a volunteer. Now David manages our team of volunteers and is responsible for ensuring our logistics run smoothly so we can ensure goods coming in from donors are delivered to those in need as quickly as possible.
Naomi Kitchen
Marketing & Communications Manager
Naomi joins the team with over 15 years' experience in marketing and advertising. Her role is to help the charity create engaging content and campaigns that will engage and inform our sponsors and donors and ultimately help us reach more people in need of essential goods.
Max Veenstra
Trustee
Max is the Founder and Director of HRIF Holland, a Dutch charity. He's a logistics expert for humanitarian aid projects and is a Trustee of Goods For Good.
Richard Greer
Trustee
Richard graduated from Corpus Christi College, Cambridge with a background in investment banking. He is an investor in various Middle Eastern countries and traveled extensively in Iraq, visiting the refugee camps in Kurdistan. Richard is also on the board of the Schroder Japan Growth Fund, chair of Myanmar Strategic holdings, and chair of The Creative Society and Grizedale Arts, both registered charities.
Michael Stock
Trustee
Michael's main expertise is in advising on real estate and property where he has gained over 25 years' experience in many areas including acquisitions and sales, leases, refinancing (acting for lenders and borrowers). He has represented clients in many sectors including investment, retail, health and leisure as well as buying and selling companies with one property and/or portfolio.
Kieron Tarling
Charity Ambassador
Kieron is a Data Privacy Specialist and consultant advising FTSE 100 companies and Charities in GDPR and global privacy legislation. He is an avid sailor and Volunteer RNLI Crew in Scotland where he lives.
Volunteers
Our volunteers help us to make it happen! We are always looking for volunteers to help in whatever way you can. Please get in touch if you are interested.