About Us
Goods For Good sends goods donated by generous businesses and individuals in the UK to vulnerable communities living around the world.
It's a sad reality that millions of people beset by poverty, tragedy or disaster live without basic goods such as clothing, medicines, blankets or hygiene products. Goods For Good sources and delivers large quantities of these basic goods to pre-identified communities in need. In other words, we take essential items that aren't needed in the UK and send them where they are needed.
Philippines
Babies impacted by a natural disaster receive overstock nappies.
Kurdistan
Refugees fleeing violence with nothing receive shoes and clothes.
Ukraine
Distribution of warm clothing and hygiene products to displaced families.
If you want to be a part of this virtuous cycle, please contact us to see how you can get involved and make a difference.
How we work
Source & Store
We store goods locally in UK-based warehouses and at our shipping hub in the Netherlands.
Global Logistics
When a match between a vulnerable community and their requested goods is made, we work with our international shipping partners to ensure the loads arrive safely.
Distribution
We then work with registered charities on the ground who supervise the equitable and transparent distribution of goods to those in need.
All funds raised or collected by Goods For Good are reinvested into the organisation so we can grow and deliver even more goods to more people.
Meet the team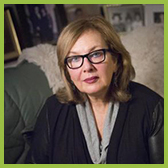 Rosalind Bluestone
Founder & CEO
Rosalind has a long history of building bridges between the private sector and the charitable world, including twelve years at the helm of a leading UK charity's Gifts In Kind programme. Whilst there, Rosalind oversaw the delivery of over £33million worth of goods to vulnerable communities around the world.
Noah Bernstein
Trustee
Noah is a development professional with 15 years' experience in the not-for-profit sector. He's the founder of two successful West African social enterprises, is currently Senior Operations Manager with the Nike Foundation and is a Trustee of Goods For Good.
Max Veenstra
Trustee
Max is the Founder and Director of HRIF Holland, a Dutch charity. He's a logistics expert for humanitarian aid projects and is a Trustee of Goods For Good.
Richard Greer
Trustee
Richard graduated from Corpus Christi College, Cambridge with a background in investment banking. He is an investor in various Middle Eastern countries and traveled extensively in Iraq, visiting the refugee camps in Kurdistan. Richard is also on the board of the Schroder Japan Growth Fund, chair of Myanmar Strategic holdings, and chair of The Creative Society and Grizedale Arts, both registered charities.
Ian Crooke
Treasurer & Trustee
Ian is Goods For Goods' Finance Manager after a long and successful career in the accounting industry. He has been involved in the charity world for over forty years.
Mia Hamburger
Deputy Director
Mia is a Cambridge Theology and Religious Studies graduate and has been supporting our charity since the summer of 2017. Her main activity is working with local communities and other charities/support groups that will benefit from our donations, also bringing together people from all backgrounds, age and religions to help others less fortunate.
Volunteers
Our volunteers help us to make it happen!. We are always looking for volunteers to help in whatever way you can. Please get in touch if you are interested.